You need to know more about how to back up and sync your data before get started to write in Lattics.
Your data is safe in Lattics. Everything is stored in your computer instead of cloud. You data belongs to you so you need to back it up carefully.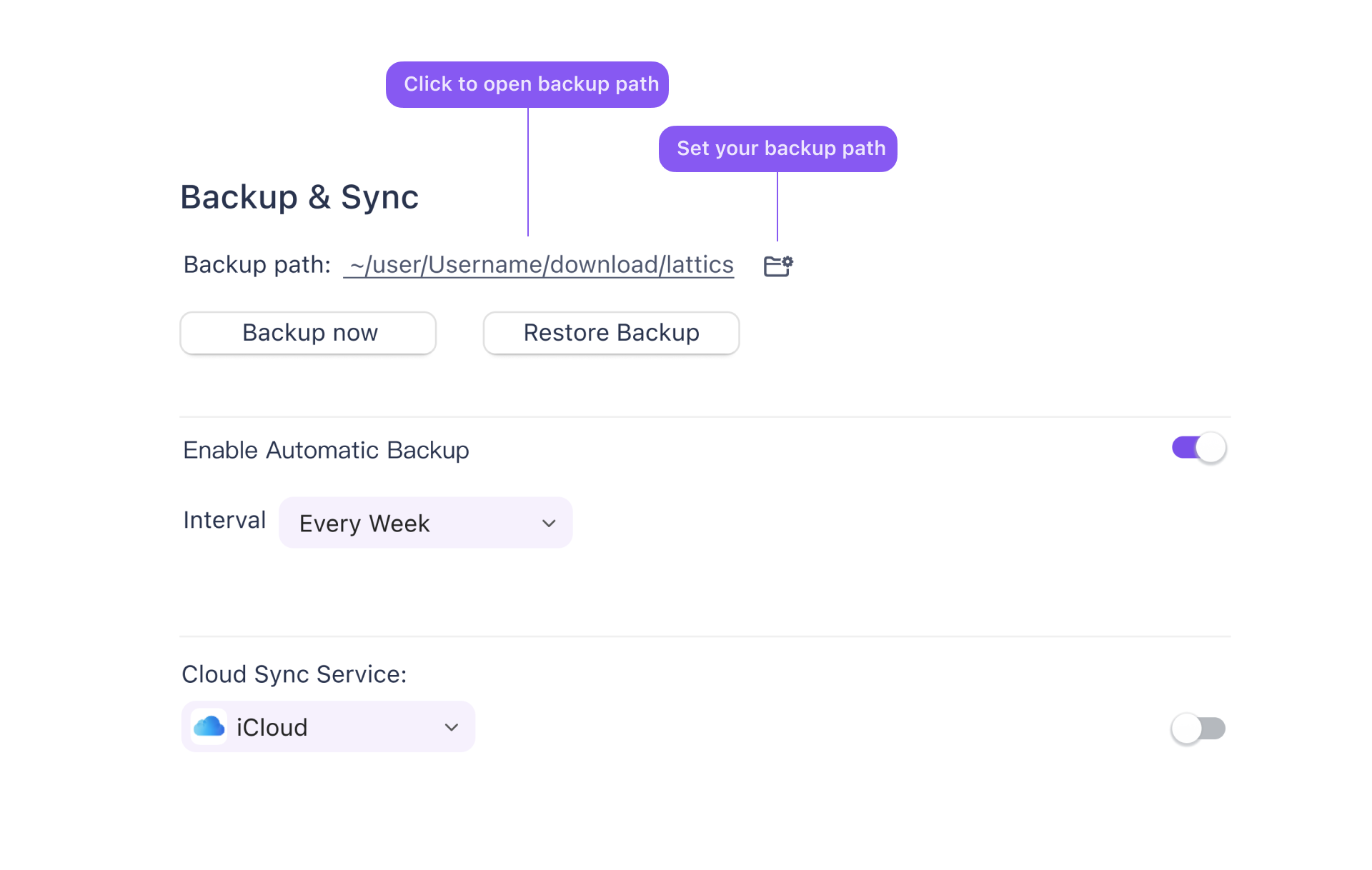 Lattics support full-library backups for free. You can access your backup settings in the Editor Preferences tab of the Settings.
Set up a backup path and enable the auto backup.

Lattics keep backing up your data and generate a zip file with the time stamp once the backup has been finished.

You can select one of the zip file to restore your data in case of any unexpected damage.
Note
:
To back up your data, set the path outside of the Lattics file
, which can be helpful for restore your data when you uninstall Lattics unexpectedly. The backup file can't be restored once it has been deleted.
Lattics will support third-party services such as iCloud, Dropbox, Google Drive, OneDrive, etc, in the near future.